The Weather
Ah, the weather. The top finally came off the Jeep Wednesday. In Washington, going topless in May is always a sketchy prospect. You know rain is right around the corner. But how could I pass up this opportunity to enjoy the sunshine and 80-degree temps? Unless you've driven along the shoreline, or through the woods, in a Jeep with the top off. . .It's a Jeep thing. You wouldn't understand. The Purdy Spit was a whole new experience.
The News
The Key Peninsula geoduck fight makes it back into the news again, this time in the
Tacoma News Tribune.
For those new to the discussion, one family wants to grow geoducks on their shoreline (approximately 500 yards from where we live), in order to make some money to offset their astronomically high property taxes. Everybody else is afraid doing that will ruin the "pristine" shoreline. It's local politics par excellence. Somebody needs a class in conflict management. Or Washington needs to figure out how to stop runaway property tax increases.
Life
Last fall, Lakebay Community Church blessed us with a gift certificate to a resort about an hour away, on the Hood Canal. We finally get to use it next week. My parents are coming over here to watch the girls, giving usI complete freedom for 48 hours. I was hoping to take advantage of some outdoor opportunities - kayaking, biking, hiking - but now they are saying the rain is returning on Monday. So maybe it will be just sitting by the fire, or in the hot tub, relaxing. One way or the other, it will be nice.
Of course, that means this place will stay a little quiet the early part of next week. The Sermon Experiment Texts might be a little late, or a little early. We'll see.
In Case you hadn't found it
You need to bookmark Nasa's
Astronomy Picture of the Day
. You get to see stuff like this: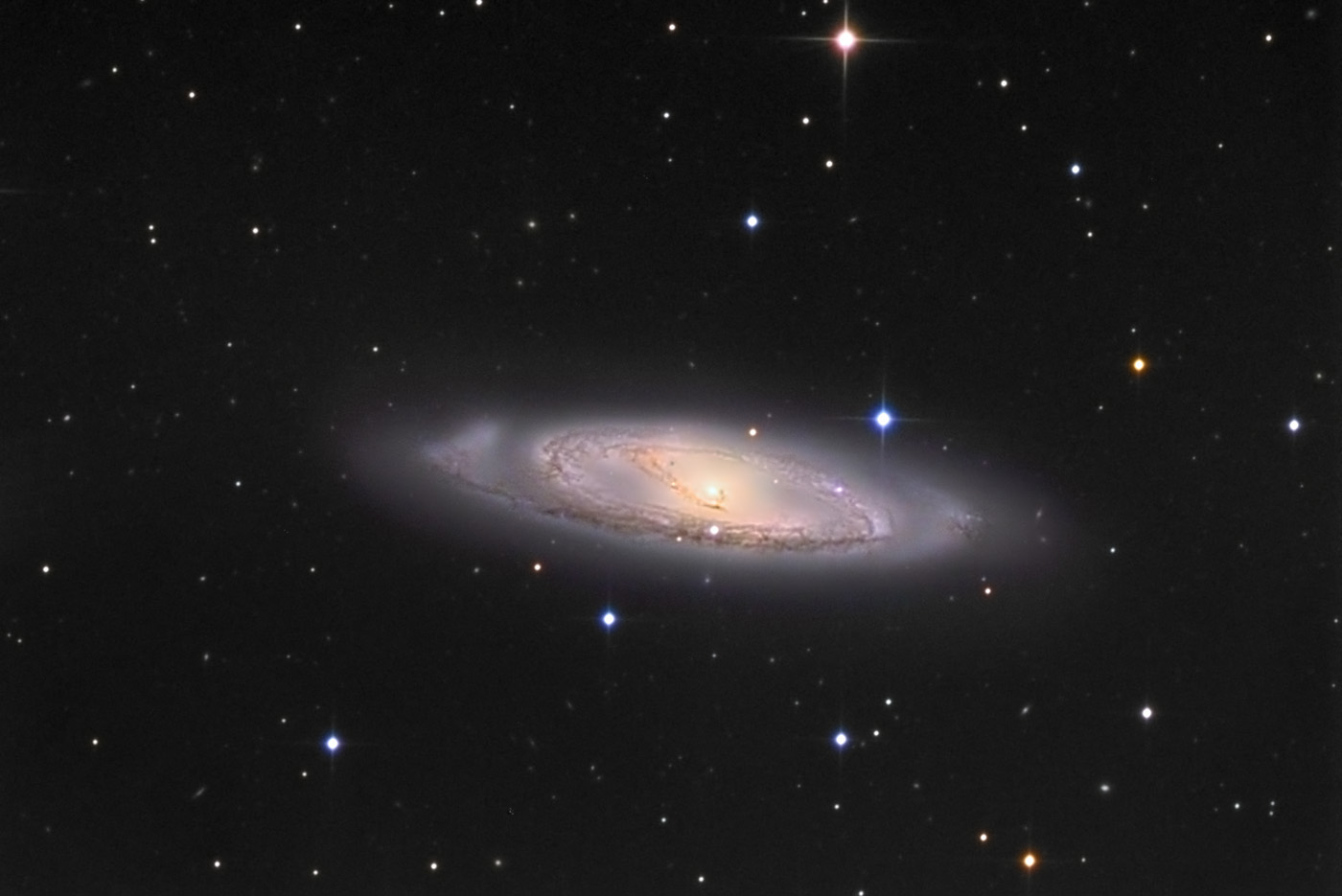 That's Messier 65, a spiral galaxy about 35 million miles from earth.
Something New I Learned
I always thought cookies were only placed on your computer when you visited websites, and that only those website put cookies on your computer. I recently changed the settings on my Firefox browser to notify me whenever somebody wants to put a cookie on my computer. Turns out websites will stick cookies in your computer if you simply google them. Plus all the ads in websites? They stick cookies on your computer, too. So if you visit, say, a website offering financial information, and on the borders of said websites are a couple of advertisements for financial help seminars/books/classes - often those advertised websites are sticking cookies on your computer along with the actual site you visited.
Maybe you already knew that. I didn't.
And, lastly, the Friday Random 10
Eclectic bunch today, but all good. Some bluegrass, some classical, some gospel, some new stuff, some old stuff, some ancient stuff. #1,2, and 6 are probably my three favorite female singers. We saw #3 performed live at last year's Puyallup Fair. #4 I missed out on by one year - Erich Kunzel, director of the Cincinnati Pops, visited APU to check out our choir for his Gospel Project, and was duly impressed, inviting the group out to record his album and do a live performance. Alas, I was a senior the year of his visit, and so took part in the impressing, but not the recording.
Norah Jones/Dolly Parton – Creepin' In
Alison Krauss and Union Station – So Long, So Wrong
David Crowder – You Are My Joy
Azusa Pacific University Choir w/ the Cincinnati Pops – Amen!
Ricky Skaggs and Earl Scruggs – American Roots
Diana Krall – I'll string along with you
Bebo Norman – Where the Angels Sleep
Derek Webb – Awake My Soul
Kathleen Battle – Rejoice
The Dillards – The Whole World 'Round